Financial Management: Remove Manual Processes with ERP Accounting Software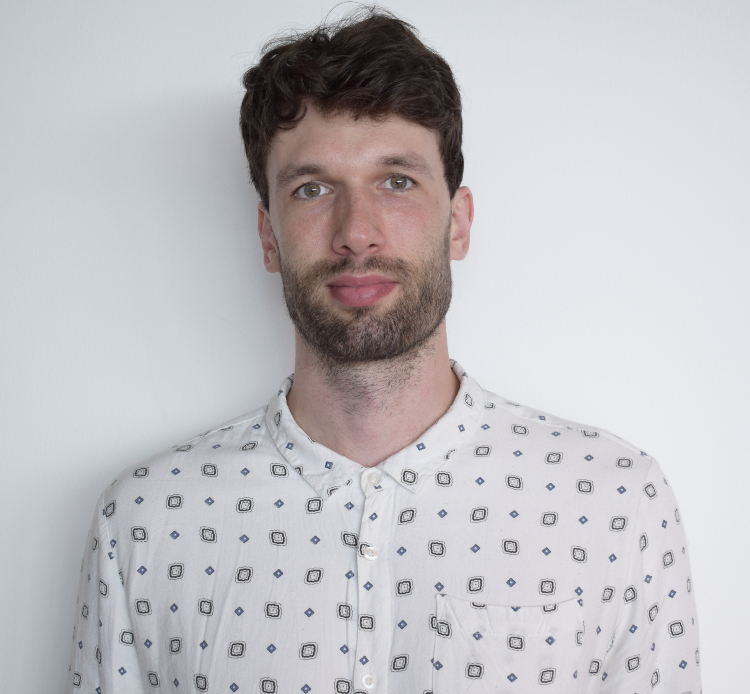 Companies almost always start their financial management with Quickbooks, but very quickly outgrow it. A switch to Sage or Oracle is pretty common at that point.
But what if we told you there was a way to keep your accountant and Quickbooks, but remove manual processes, streamline data from multiple data points, and even get rid of multicurrency issues?
ERP accounting software does just that, in addition to supply chain and vendor management- which is likely what you're more familiar with when you think of Enterprise Resource Planning.
In this article, we're going to cover how ERP software improves financial management, to help you decide if it's worth it for your business.
The 5 Benefits of ERP in Accounting and Finance Management
We already know that a lot of companies use Quickbooks for their accounting and finance management.
But more often than not, we've seen companies try to extend the management possibilities of their Quickbooks features by using it for things like vendor management.
You want a full-service solution to handle everything from relationship management and business intelligence to account management- and ERP software is the solution.
Here are the top benefits of ERP finance software for financial management.
Improve accuracy and reduce costs
A great benefit of an ERP system is that it's fully integrated, which allows companies to run their entire operation, including their accounting and finance sections, from within a single system.
We touched on that above. You're already searching for ways to reduce manual processes and keep management of all departments under one roof.
But the thing is, Quickbooks isn't built for system management. There are no intrinsic management features. If you want system management software, you need customization with an ERP.
When you do, you reduce costs by eliminating maintenance and upgrades to different systems. It can also save you a significant amount of time because you and your team no longer have to manually cross-reference and re-enter the same data into multiple spreadsheets and systems.
Another great aspect of a fully- integrated ERP system is the available integrations. With the right integrations (such as with your CRM software), you can build a system entirely customized to your business needs.
Better asset management
Poor management of a company's assets can cost a lot of money- around $105 billion every single year is lost in correcting poor management mistakes.
ERP is essentially asset management software giving you greater visibility and control over everything at once. But where the true benefit lies is in the customization to your companies particular assets- alongside customized tracking and reporting for each of those.
Quickbooks (or even systems like Oracle) alone cannot give you real-time data into your purchase value, quantity, costing, and other relevant inventory data.
Better visibility and more control of assets help companies prevent wasting funds on unnecessary capital expenditures for resources that they already own and can reallocate.
Financial reporting
One of the many ERP benefits includes access to meaningful and comprehensive financial reports that give companies the transparency needed to make essential business and financial decisions.
You'll get visibility into:
Budgeting
Billing
Financial reporting
Sales order management
With the right ERP solution, you have all the necessary data on a customized dashboard, giving you greater visibility so you can achieve maximum ROI.
Streamlining and expediting cash flow
The number one goal around financial management for any company, is to make essential business decisions without compromising revenue.
One of the biggest benefits of ERP systems is the ability to automate cash payments and receipts. Other benefits include:
Eliminating paper invoices and checks
Track collections and accounts receivable
Consolidating all financial data
Recover banking fees
Automate multicurrency transactions
By using the consolidated data provided by an ERP system, you can monitor your cash flow and make smarter decisions across all levels of your organization.
Automated accounting
Automation makes for a scalable business, but it also leads to more profitability by increasing productivity and strengthening your focus on core operations.
Companies that implement accounting ERP software can automate workflows that cross systems, such as accounting and lifecycle management.
Not only can you automate and scale financial functions, you'll also automate financial reporting, making understanding your financial status much easier.
Other Financial Management Tasks Accounting ERP Systems Can Help You Tackle
Financial management is far more complex than what most accounting systems are set up for- because they're not designed to integrate with the supply chain.
ERP system accounting management is a customized extension of your existing solutions. Meaning, it's can be designed to handle the following:
Profit tracking - you may be able to automate things like profit calculation, and some systems also include historical data tracking and reporting to show you trends over time.

Ledger management - get a birds eye view of all of your accounts, expenses, assets, liabilities, capital accounts, and income. The unified view alone is quite a big help.

Accounts payable and receivable - whether it's vendor management, process invoices, and capture all data around every one of your financial transactions.

Risk management - whether it's a compliance risk, natural disaster, or your typical liabilities, ERP systems help you analyze and mitigate risks.

Reporting - financial reports can take a lot of time, money, and expertise to put together, but an ERP system can keep track and report on all financial activities automatically.
Key Takeaways on the Advantages of Financial Management Through an ERP Accounting System
One issue a lot of companies find with their current financial management system is the lack of scalability and real management features.
ERP modules are designed for specific functions and allow you to add that solution as an extension to your existing system.
Meaning, you don't have to switch accountants or take on a business process redesign to get the functionality you desperately need to optimize your financial systems.
At Naologic, we understand that everyone's assets and financial needs are different. That's why we build customer ERP solutions that bolster the efficiency of your entire business.
See how we can help you with your accounting and financial management today.